Dietary choices are often associated with weight gain and loss. However, Steve Jobs' diet plan reveals how peculiar diet plans might be associated with an unfounded belief that dietary choices and changes can be a substitute for treatment and surgeries. Being a renowned figure in the technological sphere, the CEO of Apple, and a major shareholder in some of the most successful ventures, Steve Jobs' simple yet strict dietary plans have also fuelled curiosity among the public. This inquisitiveness has more to do with Steve's preference for neither a vegetarian nor non-vegetarian diet but a fruitarian diet for most of his life especially after he was diagnosed with pancreatic cancer. Nonetheless, it's safe to say that Steve had a fairly healthy lifestyle.
Quoting Steve, "Eat your food as your medicine. Otherwise, you have to eat medicine as your food." These statements might be among the last words he spoke but are definitely food for thought and give plenty of clues about his eating choices. Let's explore Steve Jobs' fruitarian diet to get some more insights about his lifestyle.
Who Is Steve Jobs?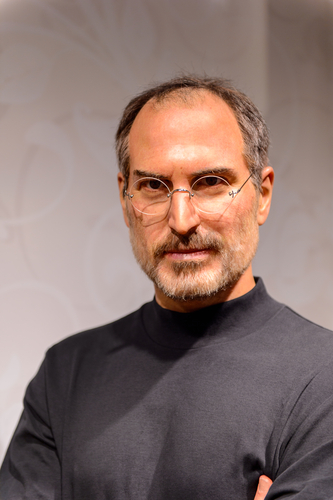 Steven Paul Jobs, popularly known as Steve Jobs was an inventor, a business tycoon, and a billionaire. Born on 24th February 1955 in San Francisco, Steve became a name associated with technological breakthroughs and major advancements. Steve's parents wanted college graduates to adopt him and he was adopted soon after his birth. He was inspired by Edwin Land, a Russian-American scientist, and implemented the importance of the power of humanities and science strategically so much so that he is recognized as a pioneer of the computer revolution. Steve has been widely recognized as a business tycoon for his smart investments and groundbreaking inventions. He was the co-founder of trillion dollar company Apple, and other successful enterprises including Pixar, and NeXt. 
He was also a member of The Walt Disney Company's board of directors and won many accolades including the most prestigious National Medal of Technology by US President, Ronald Reagan. Steve's contributions received a lot of acknowledgment and he was titled Entrepreneur of the Decade in 1989, and listed among the Time 100 Most Influential People in the World on five different occasions. Not to miss, he was also awarded the Presidential Medal of Freedom, the most renowned civilian honor. 
Unfortunately, Steve was diagnosed with pancreatic cancer in 2003. Even though he was in the early stage of cancer that was both 'curable and treatable', he delayed surgery for 9 months and switched to a vegan diet and preferred herbal medicines and other alternatives that suited him for short-term benefits. Apart from his high-tech contributions, his approach to cancer baffled people. Steve delayed the surgery for 9 months and instead consulted a psychic, and a doctor who advised treatments that were yet to be authenticated. The cancer spread from his pancreas to his body parts, especially his liver, and his health deteriorated. After undergoing the liver transplant surgery, there were multiple phases of his recovery and illness. Steve's health conditions became quite complicated and he passed away on 5th October 2011.
Weight – 115 lbs
Date of Birth – February 24, 1955
Death Date – 5th October 2011
Birthplace – San Francisco
Height –  1.8mm
Steve Jobs Diet Plan Explained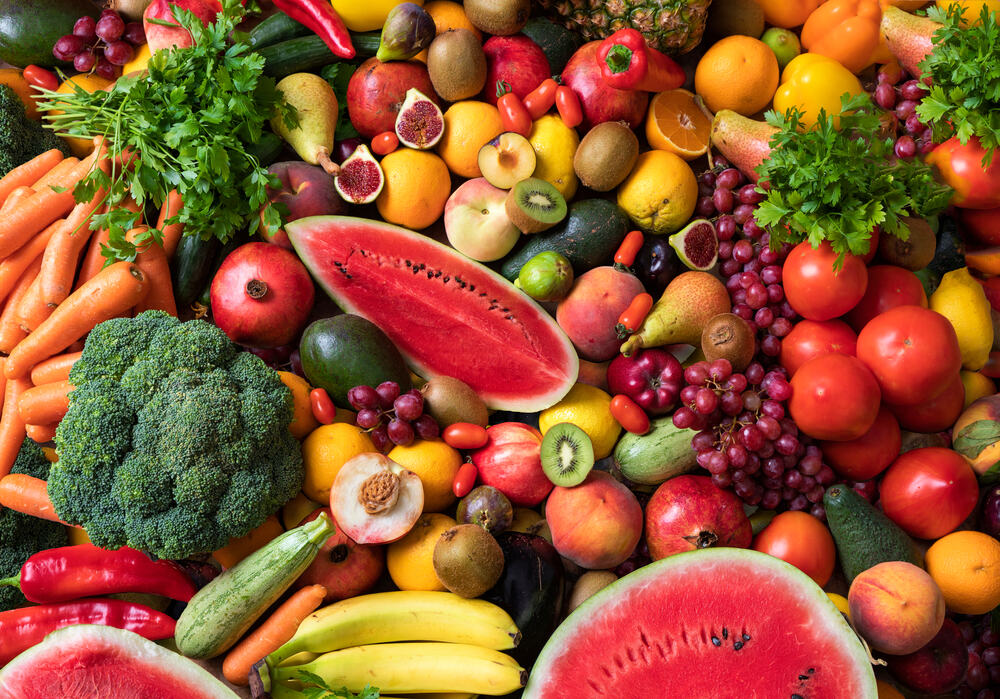 Steve Jobs' had a restrictive diet plan. He mostly consumed homegrown fruits and vegetables. And, as a pancreatic cancer patient, his eating patterns were extreme and rigid. According to some studies, self-imposed food restriction has many consequences including enhanced emotional responsiveness, dysphoria, and distractibility (1). Speaking of digestive processes, the pancreas plays a significant role in the digestion of the nutrients and as such both in chronic and acute pancreatic conditions, digestion and absorption can be impaired that increases the chances of nutritional deficiencies and malnutrition (2). Despite dealing with cancer and the unavoidable nutritional dearth, rather than eating properly and frequently, Steve either fasted for days together or ate restrictively. 
Breakfast: Steve loved his fruit diet. He consumed a lot of fruits, especially apples. Apples contain water, fiber, vitamins C and E, minerals, etc, and have proven to have cardioprotective benefits (3). On a lighter note, Steve loved apples so much that he shared that one of his inspirations behind naming the company Apple was his love for apples. Other than that, he consumed dried fruits for breakfast.
Lunch: For lunch, Steve Jobs only ate fruit and usually consumed the same fruits. Apart from that he preferred either having the same fruits or some carrots and Odwalla carrot juice. Carrots are an excellent source of carotenoids, flavonoids, vitamins, and minerals, and have antioxidant, anticarcinogenic, antidiabetic, anti-analgesic, and numerous other properties that benefit your health (4). On certain occasions, Steve also had a salad with lemon.
Dinner: Surprisingly, Steve didn't really indulge in fancy dinners or extravagant parties much. He didn't even go for nutritious meals or non-vegetarian delicacies. And, it won't be an understatement to say that his dinner looked exactly like his breakfast and lunch. He consumed carrot salad and fruits for dinner. Fruits and vegetables are a great source of fiber, vitamins, and minerals but they are usually low in energy density (5). However, they are also associated with reduced risk of chronic diseases and body weight management (6). Hence, consuming fruits and veggies as a part of a healthy and well-balanced diet is important to reap the benefits. 
Fasting: There have been many speculations about Steve fasting for days together as a way of cleansing his body and creating a sense of euphoria. Apart from his fruitarian diet, he consumed a lot of vegetables and water after days of fasting. The odd part is that even after being diagnosed with cancer, Steve Jobs' fruit diet didn't change much. Despite his health condition demanding a variety of protein intake, he still refused to make his diet inclusive. 
Limited Alcohol Consumption: Steve wasn't a huge fan of alcohol. Alcohol consumption has not only been associated with cardiovascular diseases but many other complications including fetal abnormalities, liver cirrhosis, and violence (7). Not to miss, alcohol consumption has also been recognized as a factor affecting individual productivity and performance (8). So, Steve did hold a huge regard for his productivity and didn't give in to alcohol consumption. However, he did share his obsession with psychedelics, Odwalla juices, and mineral water. On certain occasions, he did have a glass of wine too. The benefits of consuming natural mineral water are many from being 'microbiologically wholesome' to being free from pathogenic microorganisms (9).
Smoothies for Snacks: Steve Jobs didn't eat much but he was picky about whatever he did eat. He would ask for 8 smoothies at a time only to get a sip from each one of them. It was his way of choosing and having what suited him the most rather than eating for the betterment of his health and recovery. According to some research, consuming a fruit salad is more fulfilling than consuming a fruit smoothie (10).
What Was the Workout Routine of Steve Jobs?
Steve Jobs' acknowledged he was a morning person and woke up as early as 6 a.m. However, it's believed that rather than starting his day with workouts, he went jogging. He would go for extended jogging without setting a certain limit on jogging every day. After dinner, he also went for a walk. Walking has proven to have a beneficial impact on postprandial hyperglycemia when undertaken as soon as possible after the meal (11). Apart from that, he chose meditation to end his day on a relaxed note. And, meditation has proven to have potential benefits on psychological well-being and cognition (12).
Conclusion
Dietary choices may enhance the overall functioning of our body. However, if they cause nutritional deficiencies or deteriorate our health condition, we may need to reconsider their long-term implications on our bodies. Steve Jobs' diet plan did contain the goodness of fruits and vegetables but it lacked the nutrition his body needed especially when he was recovering from pancreatic cancer. So, before continuing with a diet plan, ensure it meets the nutritional requirements of your body that you need for continuous energy and recovery, if any.
ALSO READ: The Rock's Diet And Exercise Chart for a Stellar Physique
link