Nutrition is a fundamental building block of wellness, but figuring out what's right for you, your health goals, and your lifestyle can be confusing. Our nutrition team is dedicated to giving you the most trustworthy, unbiased, and accurate information. All Healthline Nutrition articles are based on scientific evidence and written by our team of licensed nutritionists and dietitians.
We work hard to make food, supplements, weight management, and all nutrition-related information easy to understand and actionable so you can make the best decisions for yourself and the people you love.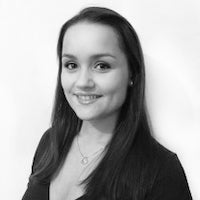 Adda Bjarnadottir
MS, LN
Adda Bjarnadottir is a registered nutritionist in Iceland who a has a BSc and a master's degree in human nutrition. She started out as a writer for Authority Nutrition in 2015 and transitioned over to Healthline in 2017. She now manages writer communications, topic selection, and medical review of all nutrition content.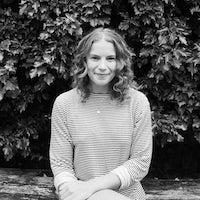 Alina Petre
MS, RD (NL)
Alina Petre is a registered dietitian specializing in sport nutrition and plant-based diets. She completed her nutrition undergrad in Canada, received her master's degree in the United Kingdom, and currently calls the Netherlands home. In her free time, Alina loves exploring new corners of the world, especially if they include a good wave to surf or a local meal to bite into.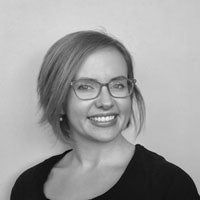 Ansley Hill
RD, LD
Ansley Hill is a registered dietitian nutritionist based out of Portland, Oregon. She earned her degree in nutrition from Georgia State University and completed her dietetic internship at Tulane University in New Orleans. She's an experienced clinical nutritionist and teaches nutrition and cooking classes for members of her local community. She is passionate about empowering her students and clients to make well-informed food choices to support their health, while also staying true to their unique taste preferences and cultural backgrounds.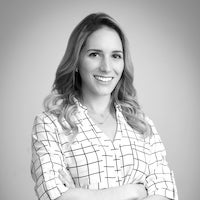 Ariane Lang
RD, MBA
Ariane Lang has a BSc in nutrition and dietetics from the University of Medical Sciences in San José, Costa Rica and a master's degree in business administration. She is also a co-owner of Workplace Balance, a corporate nutrition service, and a Pilates instructor. Ariane enjoys living an active and healthy life, as well as educating her patients and clients on how to lead a balanced lifestyle themselves.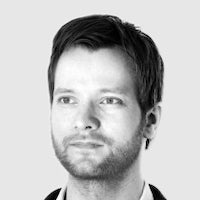 Atli Arnarson
BSc, PhD
Atli Arnrson has a PhD in nutrition from the University of Iceland and a BSc in biology. Atli has considerable research experience, but also enjoys writing nutrition articles for general readership.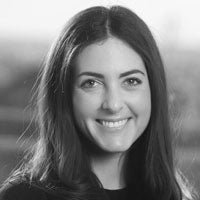 Daisy Coyle
APD
Daisy Coyle is a Sydney-based accredited practising dietitian (APD) and PhD candidate at the George Institute for Global Health. She holds a bachelor's degree in nutrition and dietetics (Honours Class I) from the University of Newcastle and a BSc in physiology from the University of Sydney. Her PhD research focus is in food reformulation, monitoring changes in the food supply, and improving food environments to improve population health.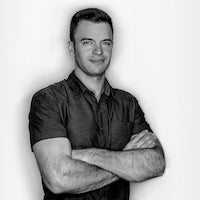 Daniel Preiato
RDN, CDN, CSCS
Daniel Preiato is a registered dietitian and certified strength and conditioning specialist based out of Southampton, NY. He received his Bachelor of Science in nutrition and food studies from New York University. He is a registered dietitian working in the clinical setting, with a focus in renal nutrition. In addition, Daniel also runs a private nutrition practice in which he serves athletes and the general population on Eastern Long Island and virtually. Daniel is an advocate for resistance training and is an avid strength athlete, competing in powerlifting on occasion.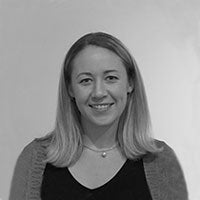 Elise Mandl
BSc, APD
Elise Mandl is an Australian dietitian now living in the Austrian countryside. She completed her bachelor's degree in dietetics 2010 and is currently completing a master's in digital healthcare. Elise's passion is connecting with people through food and technology to help them to lead healthier, more balanced lives.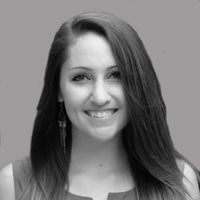 Erica Julson
MS, RDN, CLT
Erica Julson is a registered dietitian and blogger with a passion for functional nutrition and online entrepreneurship. She runs two websites, Functional Nutrition Answers and The Unconventional RD, where she shares nutrition articles and helps other wellness professionals create passive income online. Erica earned her bachelor's degree in psychobiology from UCLA and her master's in nutritional science from CSULA. She also has additional training in adverse food reactions.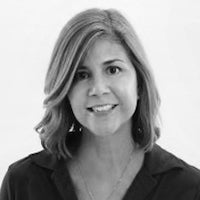 Franziska Spritzler
RD, CDE
Franziska Spritzler has a BSc in nutrition and dietetics. She is a registered dietitian and Certified Diabetes Educator with expertise in carbohydrate-restricted diets for diabetes and weight management.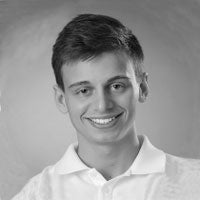 Gavin Van De Walle
MS, RD
Gavin Van De Walle holds a master's degree in human nutrition and exercise physiology. He is also a registered dietitian and the owner of Dakota Dietitians. Gavin has a bias for the truth and aims to provide the public with the information they need to make educated and informed health decisions.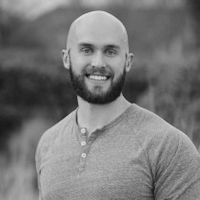 Grant Tinsley
PhD
Grant Tinsley is an assistant professor of exercise physiology at Texas Tech University, where he teaches sports nutrition courses and conducts research. His research examines how nutrition, exercise and dietary supplements affect human body composition and exercise performance. Grant earned bachelor's degrees in physiology and nutritional sciences, a master's degree in biomedical sciences, and a PhD in kinesiology and exercise nutrition. He is a certified sports nutritionist through the International Society of Sports Nutrition (CISSN) and a Certified Strength and Conditioning Specialist (CSCS).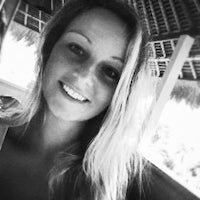 Helen West
RD (UK)
Helen West has a BSc in nutrition and dietetics from the Robert Gordon University in Aberdeen, Scotland. She has extensive experience as a gastro-specialist dietitian in the UK's National Health Service and is passionate about evidence-based nutrition.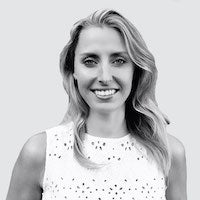 Jillian Kubala
MS, RD
Jillian Kubala is a registered dietitian based in Westhampton, NY. Jillian holds a master's degree in nutrition from Stony Brook University School of Medicine as well as an undergraduate degree in nutrition science. She runs a private practice based on the east end of Long Island, NY, where she helps her clients achieve optimal wellness through nutritional and lifestyle changes.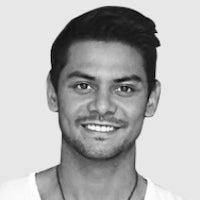 Joe Leech
MS, RD (Aus)
Joe Leech is an Australian dietitian with a master's degree in nutrition and dietetics. He has published hundreds of evidence-based nutrition articles, both for Healthline and his website. Joe has also produced nutrition videos for Healthline's Youtube channel. He currently lives in Sweden and keeps fit by weight training regularly, eating mainly home-cooked meals and snowboarding in the winter.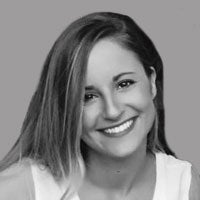 Kaitlyn Berkheiser
RD, LDN
Kaitlyn Berkheiser received her Bachelor of Science in nutritional sciences from Penn State and completed her dietetic internship at NewYork-Presbyterian Hospital in NYC. She is a registered dietitian currently working in both clinical and ambulatory settings. Kaitlyn is passionate about relaying well-founded and evidence-based nutrition information to her patients and the general public. Kaitlyn loves to travel and explore the great outdoors via hiking or kayaking.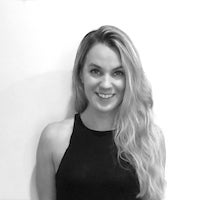 Katey Davidson
MScFN, RD (CA)
Katey Davidson is a Canadian dietitian with a Master of Science in foods and nutrition. She runs Taste of Nutrition, where she shares articles on nutrition, skin health, and overall wellness. In addition to her online business, she currently teaches as a contract faculty member for the School of Food and Nutritional Sciences at Brescia University College, an affiliate of Western University.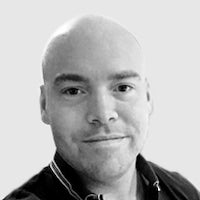 Kris Gunnars
BSc
Kris Gunnars is a nutrition researcher with a bachelor's degree in medicine. He founded the website Authority Nutrition, which he sold to Healthline in 2017. Evidence-based nutrition is his passion.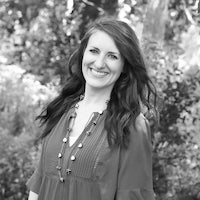 Lauren Panoff
MPH, RD
Lauren Panoff is a registered dietitian, writer, and speaker who specializes in helping families transition to plant-based lifestyles. She believes awareness, evidence-based information, and humor are three key ingredients for leading a healthy life. Lauren earned her Bachelor of Science in human nutrition from Colorado State University and her Master of Public Health from Michigan State University.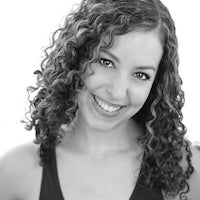 Lisa Wartenberg
Lisa Wartenberg is a freelance writer and registered dietitian with both clinical and research experience at major hospitals. She is a graduate of the University of Houston's dietetics program and currently earning her Master's of Public Health in Health Education and Health Promotion at the University of Texas. Lisa heads Science to the Table, a health blog aimed at dispelling diet and food myths while presenting current, evidence-based recommendations and research without dense academic language. Lisa also loves reading, doing theatre, staying active, and writing fiction.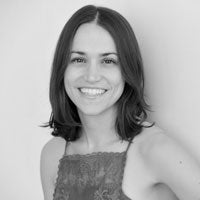 Lizzie Streit
MS, RDN, LD
Lizzie Streit has a master's degree in human nutrition from Drexel University and a bachelor's degree in environmental studies from the College of the Holy Cross. She is as a registered dietitian who specializes in translating science to the kitchen and creating healthy and delicious recipes. Lizzie is passionate about helping others embrace vegetables and develop new kitchen skills, while celebrating seasonal food and local food systems.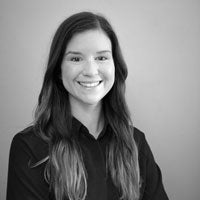 Makayla Meixner
RD
Makayla Meixner is a registered dietitian based out of Vail, Colorado, who is passionate about sports nutrition, plant-based diets, and sustainable eating. She runs Own it Nutrition, a virtual private practice where she helps athletes achieve peak health and performance using simple nutrition strategies. In addition to her business, she leads the nutrition efforts at GreenChoice, an app that empowers users to find the best food products for themselves and the planet.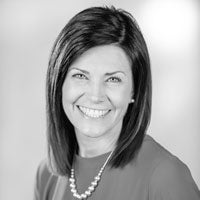 Marsha McCulloch
MS, RD
Marsha McCulloch is a registered dietitian and has a master's degree in nutrition, as well as in technical communication. During her career, she's been a nutrition counselor and health coach, an assistant professor at a private university, a marketing specialist at nutrition product companies, and a writer for several health-focused magazines and newsletters. She has a special interest in integrative and functional medicine, as well as environmental health. She believes you're not only what you eat, but also what you breathe and put on your body.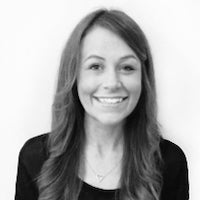 Mary Jane McCluggage
PhD, RD (UK)
Mary Jane McCluggage is a registered dietitian currently working in research. She is the founder of Yummy Tummies, a weight management program for pregnant women, and nutrition lead at BreakFit, a health and fitness service for the 40+. Mary Jane studied in North Ireland and in the USA to complete a BSc in human nutrition from Ulster University. She then went on to complete her PhD focusing on diet, exercise, and weight management in pregnancy, and more recently completed a postgraduate diploma in dietetics.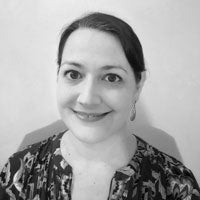 Melissa Groves
RD
Melissa Groves is a registered dietitian nutritionist who specializes in women's health and hormones. She is the owner of Avocado Grove Nutrition & Wellness, an integrative nutrition counseling business. She earned a bachelor's degree in English and dance from Hofstra University in New York and spent 15 years working as an advertising copywriter in New York City before receiving a second degree in nutrition from the University of New Hampshire. She serves on the Dietitians in Integrative and Functional Medicine board as social media chair, on her state board as professional development chair-elect, and has been featured in several national magazines including Shape, Readers' Digest, and US News & World Report.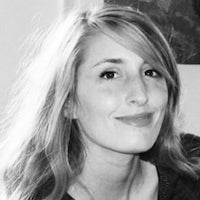 Rachael Link
MS, RD
Rachael Link is a registered dietitian based in New York City. Rachael completed her undergraduate degree in Missouri and received her master's degree from New York University. She is passionate about plant-based nutrition and achieving better health by balancing her time between the kitchen and the gym. She also enjoys sharing healthy recipes and nutrition tips on her blog.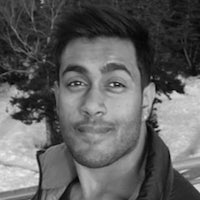 Ryan Raman
MS, RD (NZ)
Ryan Raman has a master's degree in nutrition and dietetics from the University of Auckland. He is a registered dietitian who is passionate about the role of antioxidants in health and has published studies on how they may affect several eye diseases.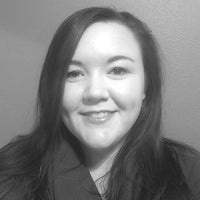 SaVanna Shoemaker
MS, RDN, LD
SaVanna Shoemaker is a registered dietitian currently working with people on dialysis. She completed her Bachelor of Science at Louisiana Tech University and her dietetic internship, as well as her Master of Science, at The University of Southern Mississippi. During her own personal struggles with her weight, she developed a keen interest in low-carbohydrate diets for weight loss and optimal health.
Sharon O'Brien
MS, PGDip
Sharon O'Brien is a registered dietitian in Ireland. She has a BSc in neuroscience, MS in nutrition, and a postgraduate diploma in dietetics. She is passionate about improving well-being, which evolved from her study of brain behavior and nutrition. Sharon worked as a nutrition writer in Singapore and then moved to New Zealand, where she gained experience as a lecturer in nutrition.
link